Afghanistan Part 1 1839-1918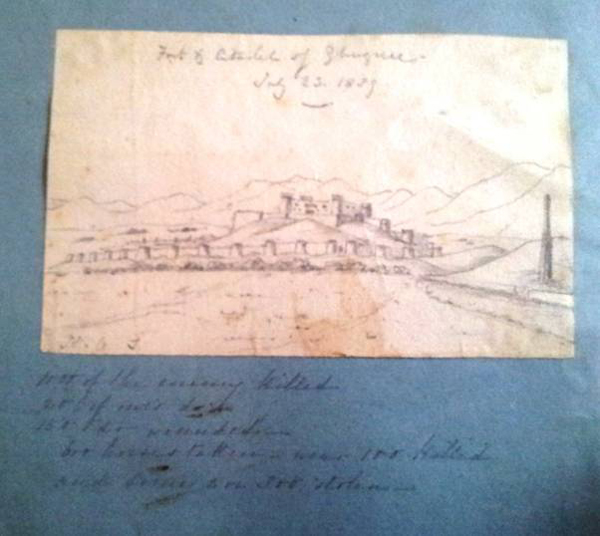 Sir Keith A Jackson pen and ink painting 23 July 1839. Fort and Citadel of Ghuznee, First Anglo Afghan War, in pencil directly below the painting is written "1,000 of the enemy killed, 20 of ours (word undecipherable), 150 or so wounded, 600 horses taken and near 100 killed and some 2 or 300 hundred stolen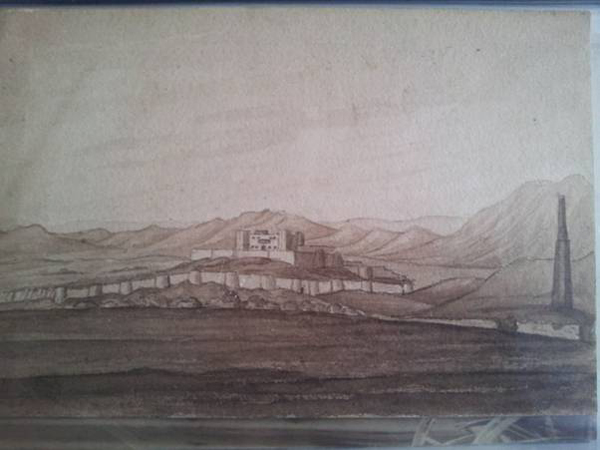 Ghuznee the city and citadel pen and ink by Sir Keith A Jackson July 1839.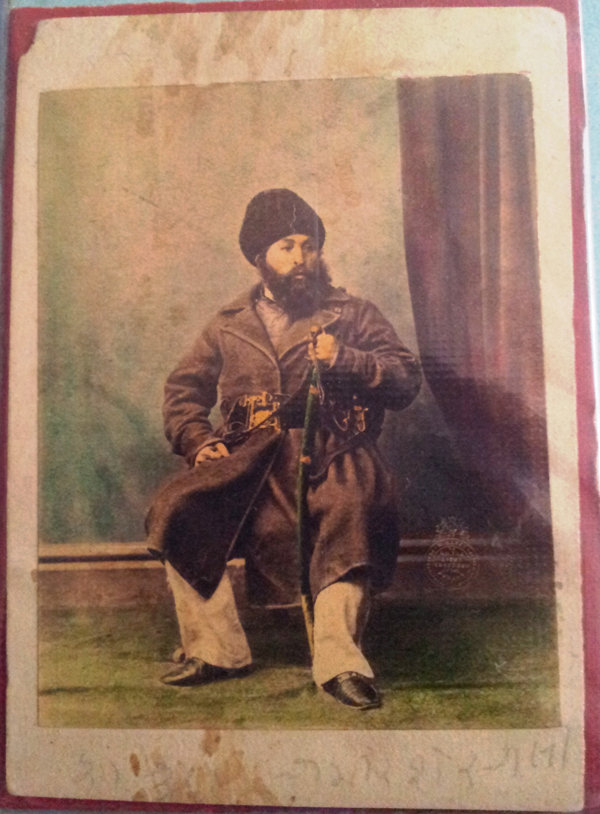 Rare Burke colour cabinet photo of the Amir Sher Ali 1869.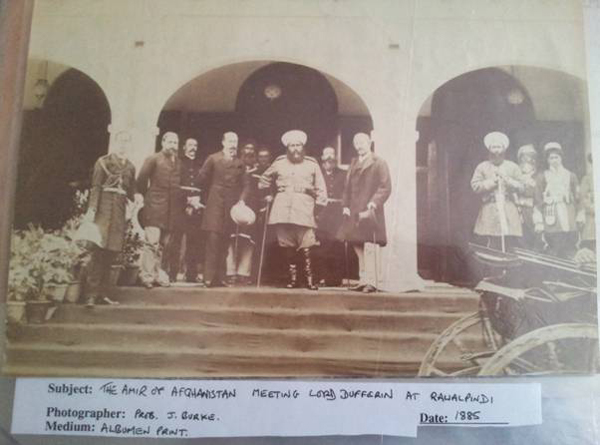 Burke: The Iron Amir at Rawalpindi during the Penjdeh crisis.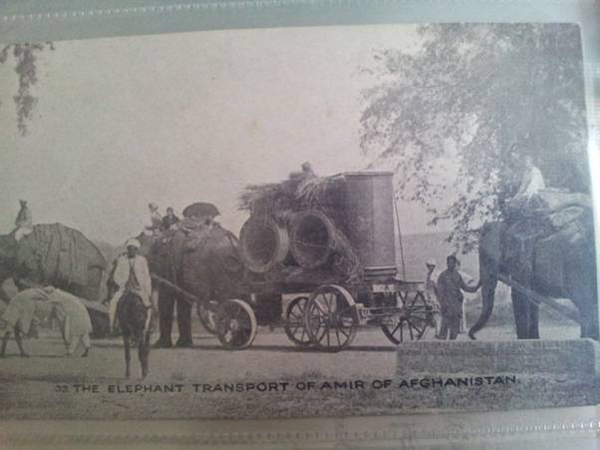 Postcard circa 1902 depicting Habibullah's Afghanistan.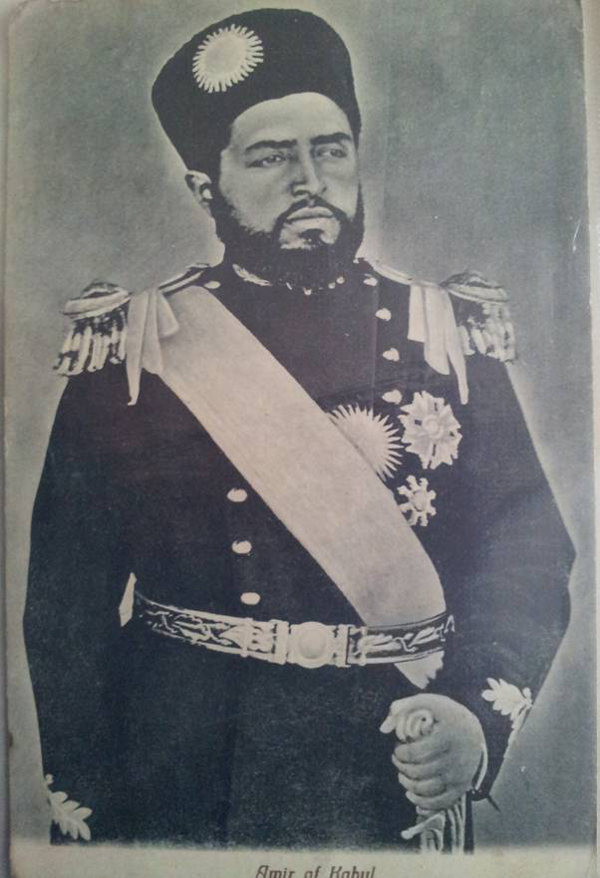 Amir Habibullah son of Amir Abdur Rahman and a freemason.