Pakistan - 19th Century Punjab
Lahore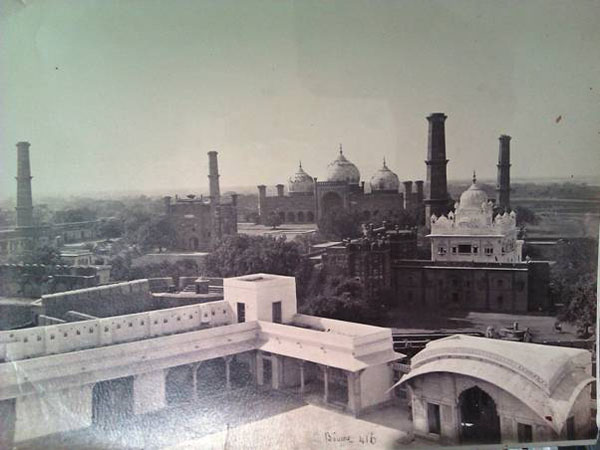 Bourne No 416 £350 20 x 28cm showing the naulakha to the bottom left , Ranjit Singh's white domed Samadhi besides the towering minarets of the Badshahi Mosque. The minarets are bereft of the cupolas looted during the reign of Ranjit Singh to embellish the Golden Temple.
Bourne No 420  on the reverse of the mount is the Sikh Golden temple 28.5cm x 20cm presumably also by Bourne though unsigned but mount marked no.  407. Both photos together £700. 29.5cm x 24cm. For the photo of the Golden Temple see below: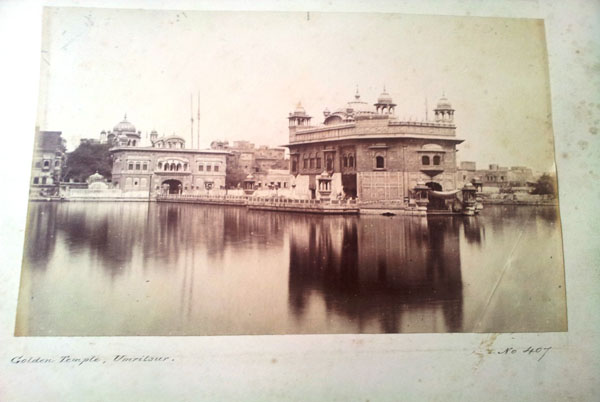 Bourne and Shepherd no 426 (unsigned) Lahore 1883 Governor's residence 29cm x24cm £250
Burke no. 1374: Lahore High Court £250 15cmx10cm
Burke no. 1383 15cm x 19.5cm: Shahdara Jehangir's Mausoleum  £250
Rawalpindi
Burke No 1 (28cm x 21cm) Rawalpindi Railway Station. £200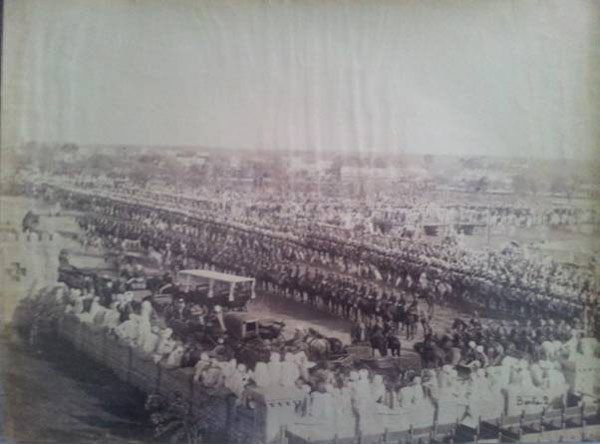 Burke 2(28cm x21cm): Duke and Duchess of Connaught arrive in horse drawn carriage. £150
Murree Hill Station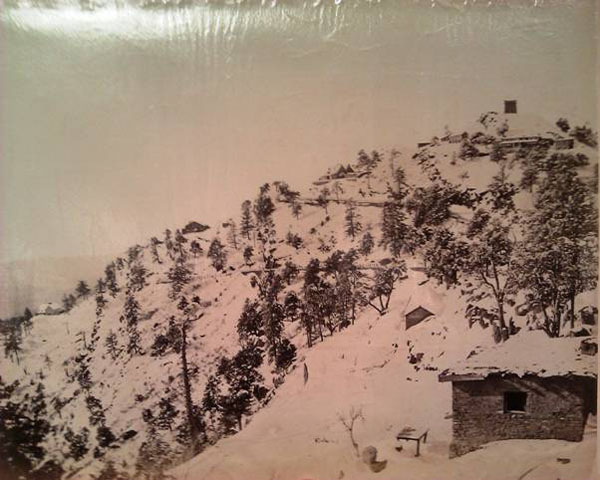 Baker no 411 (29cm x 24cm) £120
Baker and Burke no 453  Murree £250 Bazaar and Church from Kashmir Road
Bourne (29.5 x 23.8cm) Unnumbered.