Afghanistan Part 2 Third Anglo Afghan War and the Emergence of Amanullah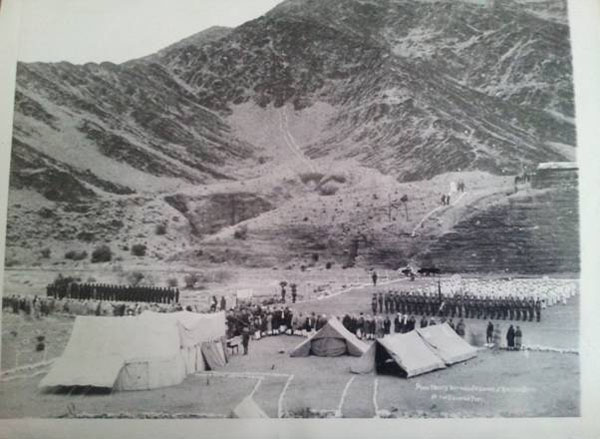 1919 Peace Treaty ending the Third Anglo Afghan War British and Afghan delegates meet above. Afghan delegates stand with Turban in front of tents and Afghan troops can be seen in dark uniforms to the left of the picture with the British occupying the ground in front of the Afghan delegates.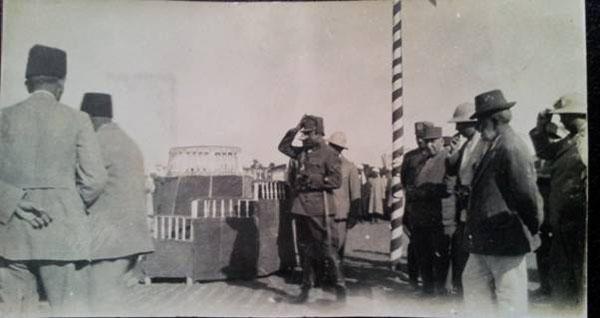 Undated picture circa 1920 of King Amanullah in Kabul who commenced the short lived Third Anglo Afghan War in 1919 and secured independence for Afghanistan but failed to liberate his Pakhtun kinsmen in the North West Frontier of British India.
France 22.3.27 Young Afghan Crown Prince goes to study at the Lycee Mich Elet in Paris accompanied by  22 other Afghan students.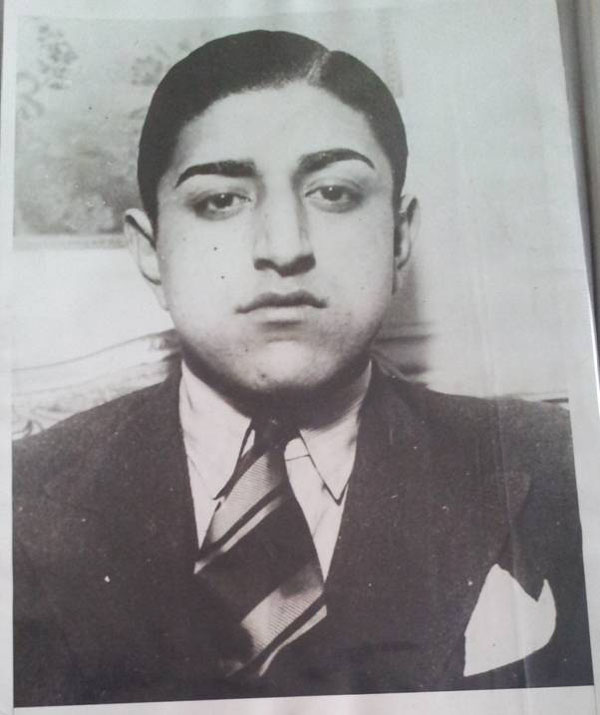 Paris France 14.5.1929 Hedayatullah, eldest son of the ruler of Afghanistan photographed whilst a student at a Paris lycee.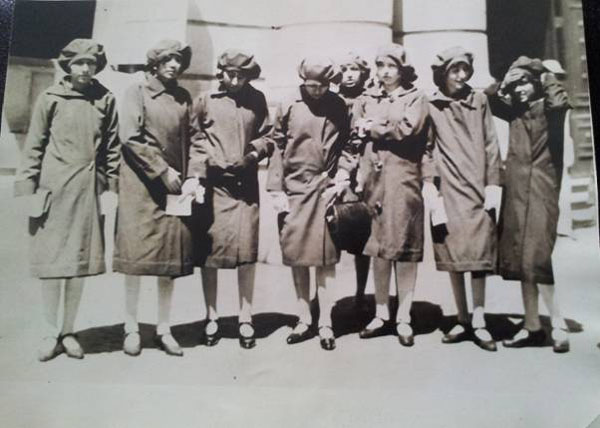 11.12.28 Rare photo of Afghan girls in Bombay India leaving for Istanbul Turkey for the purposes of study at the expense of the Afghan Govt. The Afghan Amanullah Govt planned to send 200 students annually abroad.  The girls are wearing western dress as commanded by Amanullah after the latters return from his European tour.
1927 King Amanullah of Afghanistan. 
21.1.1928 King Amanullah,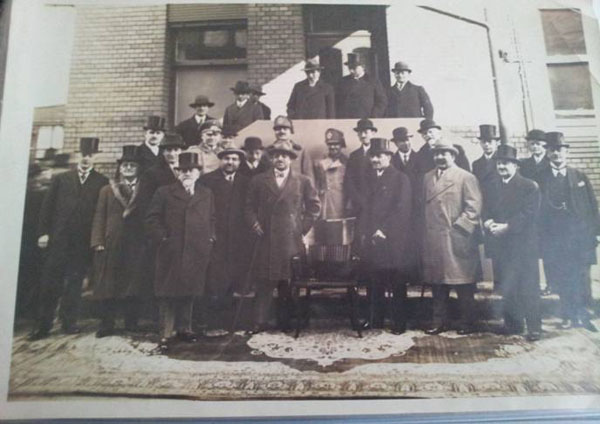 March 1928 Amir Amanullah on his European tour here he is photographed at Berlin in 1928.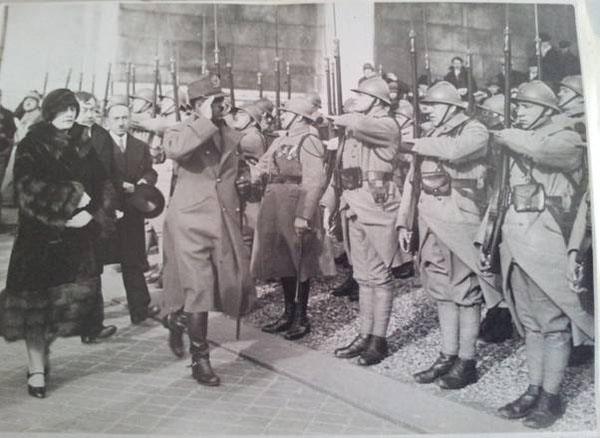 Queen Soraya and Amanullah inspect the troops at the tomb of the unknown soldier France.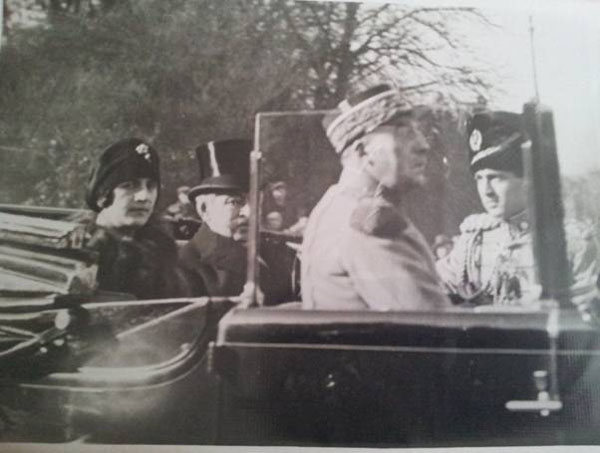 Queen Soraya at Paris with Amanullah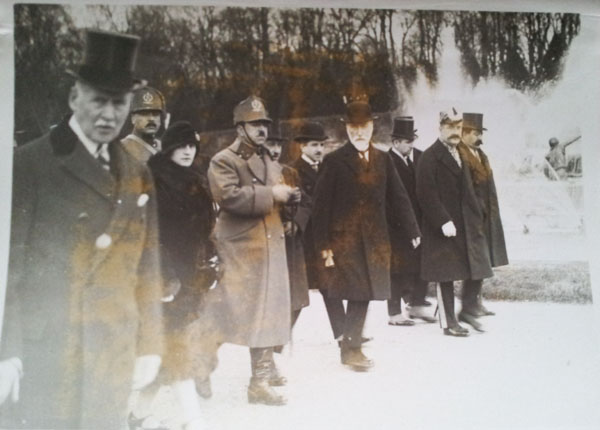 Amanullah sporting a Hitler moustache
King and Queen in London. In 1929 during tribal revolts, Britain published and distributed the photos of Soraya in evening dress, amongst Pashtun tribes to fan the flames of revolt against Amanullah and his reform programme.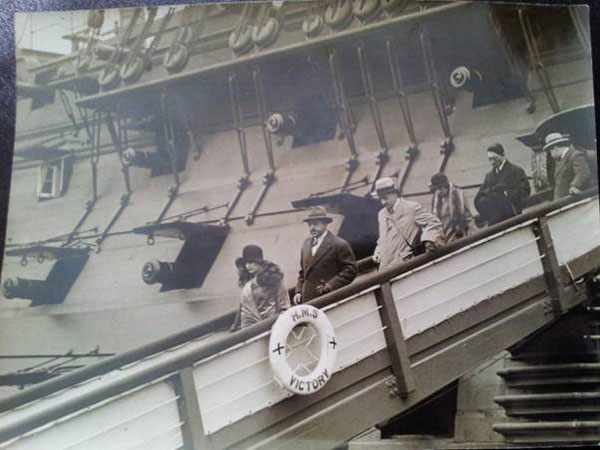 King Amanullah and Queen Soraya inspect Nelson's historic flagship HMS Victory at Portsmouth Harbour and in pencil on the back of the photo is noted the fact that Soraya precedes Amanullah in descending the disembarkation ramp, presumably the writer thought that this was a sign of enlightenment as Muslim women were stereotyped as given to walking behind their husbands.