Pakistan - North West Frontier photos Twentieth Century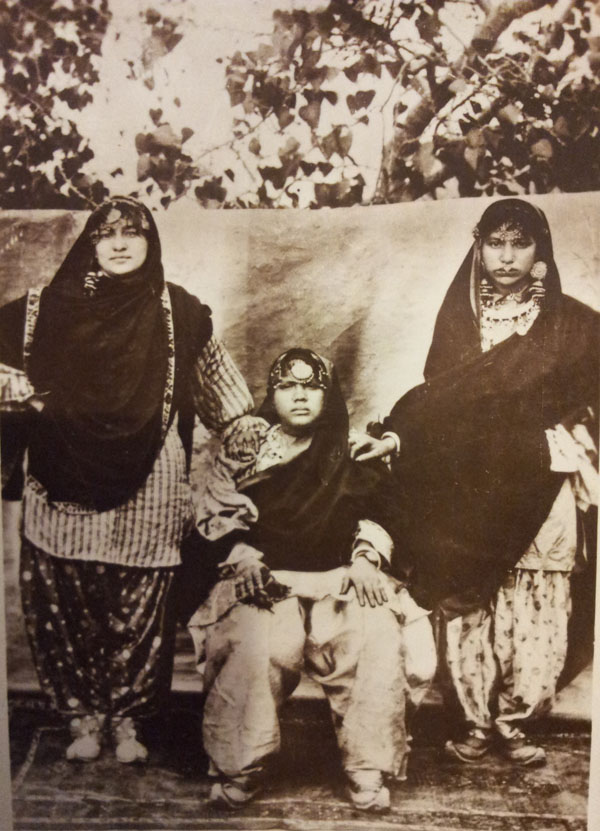 Peshawar – Distractions of City Life Pashtun Dancing women of Peshawar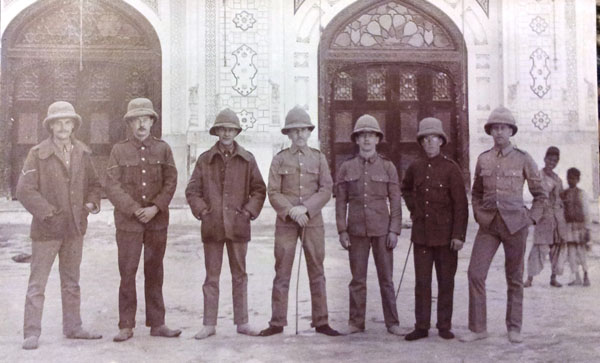 Old City of Peshawar Mohabat Khan Mosque. British troops pose in the mosque courtyard.
Two Tribesmen armed with Martini Henry rifles waiting to ambush British forces. Anonymous photographer.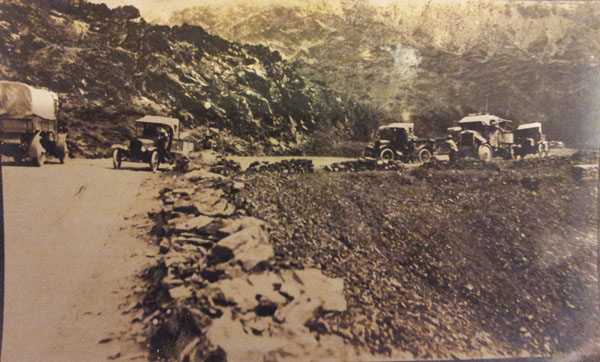 1919 British trucks heading to Thal during the Third Anglo Afghan War.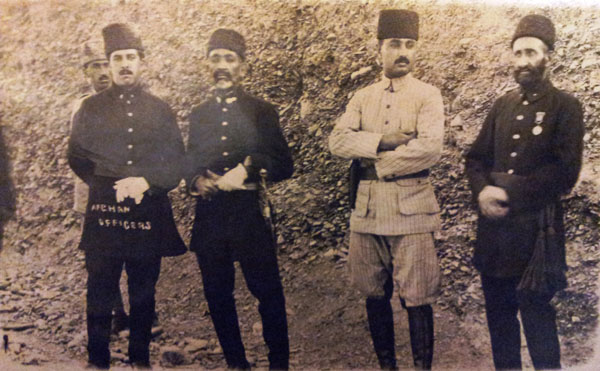 Afghan Officers kitted out in Turkish style Fez hats.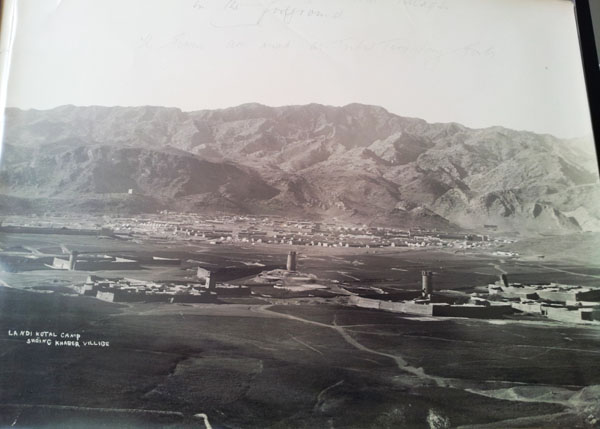 Pashtun village in the foreground with Landi Kotal camp to the rear at the foot of the mountains.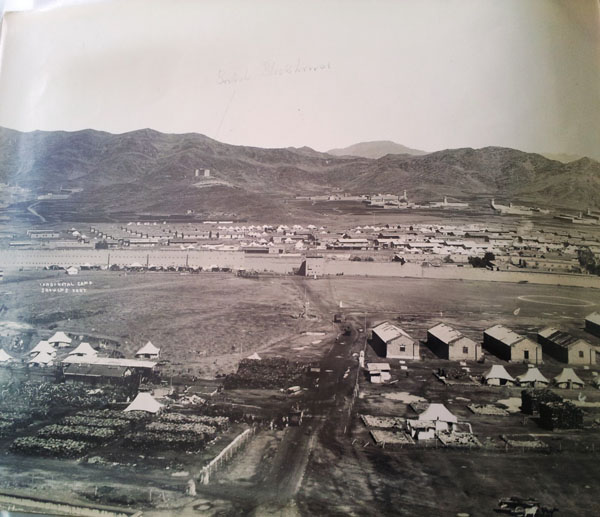 Landi Kotal Camp showing the fort in the middle of the photo running horizontally across the photo.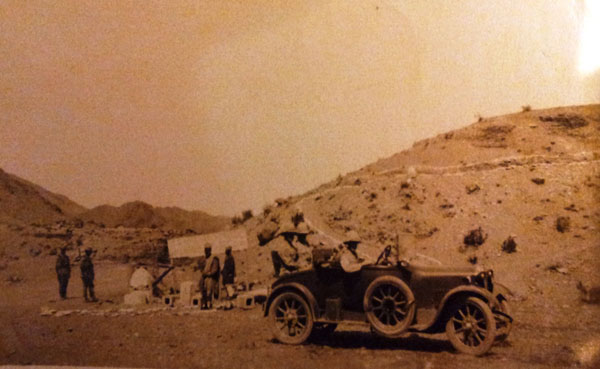 1925 Two Afghan Sentries stand in the background in dark uniforms and two  Khassadars of the British paramilitary scout forces stand before the  white board instructing travellers not to cross into Afghan territory.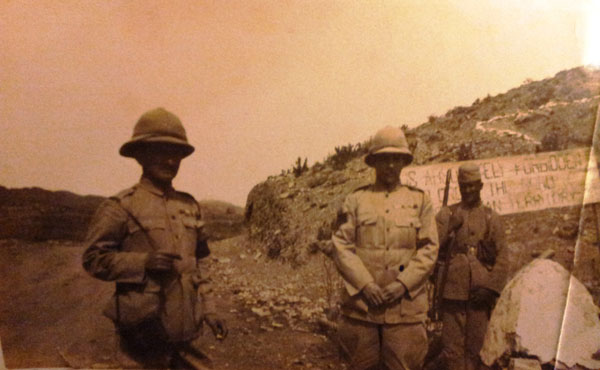 Afghan soldier stands behind and to the right of two British pith helmeted soldiers. 1925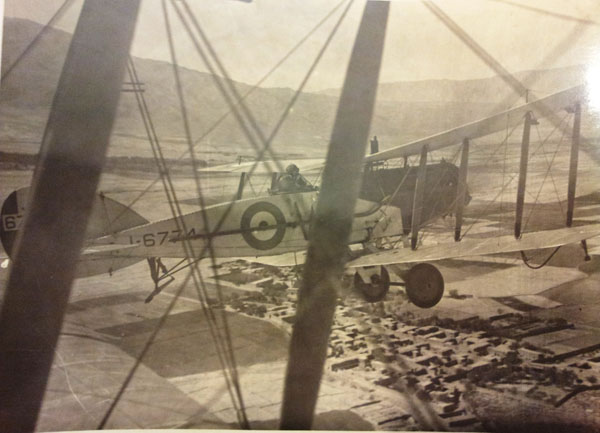 British Bi-planes over the North West Frontier were used to bomb villages and strafe tribal lashkars.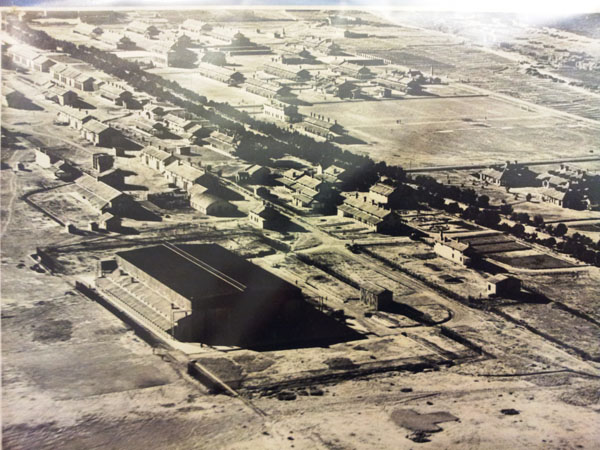 Aerodrome in North West Frontier very probably at Peshawar.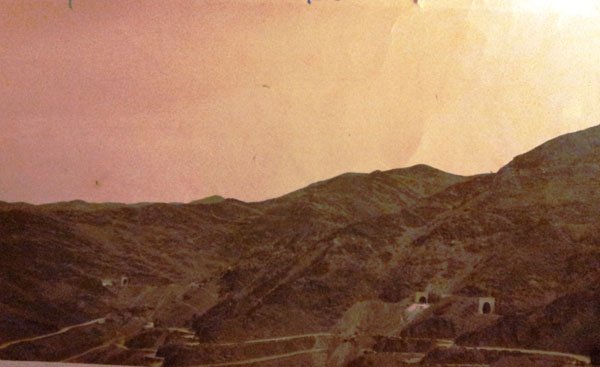 Railway tunnels in the Khyber Pass heading to Landi Kotal 1925
SMS and Co. A tunnel being constructed  in the Khyber Pass.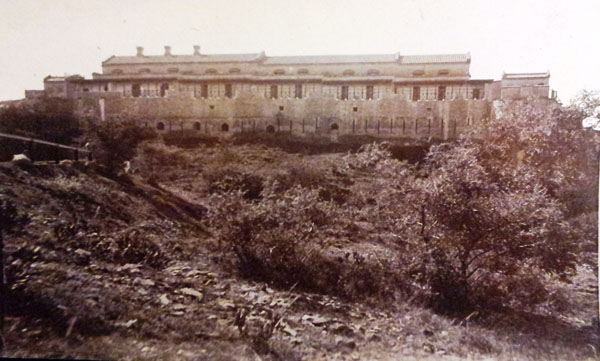 1918 Attock Fort on the banks of the Indus this fort is the key to accessing the North West Frontier from the Punjab.